Shalom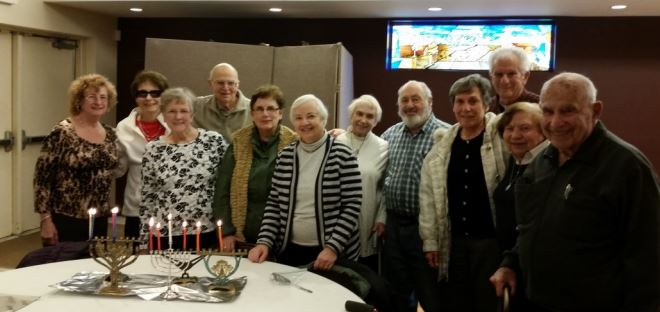 by Donna Paskin
Come, have a nosh and learn a little,
Or laugh along with friends.
Enjoy the camaraderie.
See miles of smiles again.
With outstretched arms we welcome you.
We'll help you feel at home,
To smooth the ripples of the day.
Shalom, my friend, shalom.
The Friendship Group meets mainly at the Temple in the Social Hall and sometimes meets at local venues such as the Bayard Cutting Arboretum or a Friendship Group members home for a barbeque in the summer. If you'd like to join the group for lunch prior to the speaker please bring a kosher style lunch at 12:30.
We always enjoy welcoming new people to our monthly meetings. If you have any questions, just call Debby Lazen at (631) 584-5931.