Rabbi Emeritus Dr. Steven Moss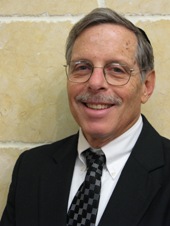 Rabbi Dr. Steven A Moss began serving B'nai Israel 1972 and retired in 2018, becoming our Rabbi emeritus. He spends much of the year in Florida where he serves as a chaplain for the local police department. His dedication, enthusiasm and community involvement had a major influence on the growth and development of our congregation. Rabbi Moss is a community leader in the truest sense of the term.
He is a former chair of the Suffolk County Human Rights Commission and was also co-chair of the Suffolk County Inter-Faith Anti-Bias Task Force and chair of the Islip Town Anti-Bias Task Force in the battle against anti-Semitism and other bias crimes. He was also the Director and Founder of STOPBIAS, an educational program for bias/hate crimes offenders. He served as chaplain to the Suffolk County Police Department and held the rank of Chief of Chaplains, and also performed chaplain roles at various hospitals and skilled nursing/assisted living homes in the community. Rabbi Moss is a former President of the Suffolk County Board of Rabbis and is past president of numerous local and county organizations. He was also a member of the Center for Social Justice and Human Understanding at the Selden Campus of Suffolk Community College. He is a student of Kabbalah and meditation and has led workshops in these areas of Jewish life and study. He has had articles printed in the Journal of the Central Conference of American Rabbis and in other publications. He was also the longest sitting member on the Islip Town Board of Ethics.
The Rabbi enjoys cycling and traveling.
Books:
"God is with me; I have no fear!" The Spiritual Life of a Rabbi and Its Meaning for You
A Poetical Journey Through Sefirat HaOmer
Articles:
An Anatomy of One Breath
CONTACT INFORMATION